Our Business is Logistics and more
We're the Logistics Company for the World. Our job is to connect people and improve their lives. We're made up of a family of closely-knit business divisions all working together to meet our customers' needs. To deliver more than just parcels and packages. To deliver prosperity and joy.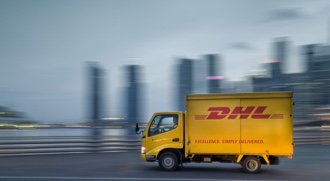 DHL Express
Would you like to be part of the most international company in the world?
Discover More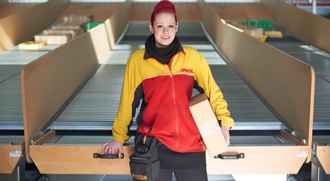 Post & Parcel Germany (P&P)
As Europe's largest postal company, we deliver around 55 million letters every working day in Germany.
View Jobs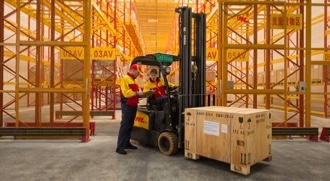 DHL Supply Chain
In today's connected world, more and more companies recognize the power of the supply chain in meeting customers' needs.
View Jobs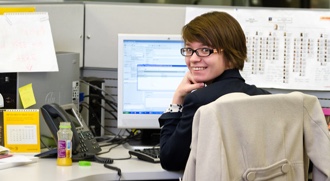 Global Business Services
Across 220 countries and territories, the Deutsche Post DHL Group requires unparalleled support and expertise.
View Jobs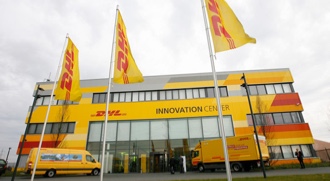 DHL CUSTOMER SOLUTIONS & INNOVATION
On the cutting edge of advanced logistics thinking.
View Jobs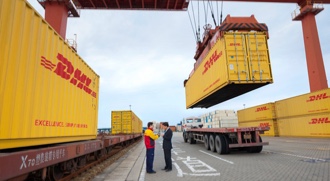 DHL GLOBAL FORWARDING, FREIGHT
How do you predict what the world's going to do next?
View Jobs
Who delivers excellence?
- You do.
Do you have what it takes to deliver excellence? As a team we are proud of each and everyone independent of your skills and professional background.
Delivering true job satisfaction
We value loyalty. We nurture talent. We encourage progression. And we reward and promote these whenever we can. Whether it's through flexible work schedules and a culture of openness and respect or personal mentors and our comprehensive range of development programs as our 'Certified' programs, we'll help you realize your full potential and become a specialist in your area.
The roles within Deutsche Post and DHL are as diverse as the people who do them. Many of our employees spend their entire career with us, moving from one role to the next. They might join as an intern or on the shop floor, then work their way up through different departments and divisions – and different countries too!
We think this says a lot about who we are, and it's something that makes us extremely proud.
Training & development
We want our people to develop continuously. That's why we offer employees an extensive selection of professional and personal development opportunities. Our aim? To create an organization of certified specialists.
Once you join, you'll find all the opportunities you'd expect from a global company. We have on-site training programs, an online learning portal, further education opportunities, loads of on-the-job training and the chance to gain certifications for your role. As part of our Road Safety Code, we also offer driver-training courses and other traffic-safety programs.
What's more, you can also transfer between corporate divisions or even apply for international assignments.
Compensation & benefits
The compensation you receive will depend on a number of factors, most notably your role, your performance and your location.
Using a systematic job evaluation, we provide a fair and equitable compensation structure within the group. As you would expect, your salary will be based on your responsibilities, how well you carry them out and the value you provide to the business. It will also depend, however, on the national laws of the country you work in, local market conditions and, where applicable, existing collective agreements.
When it comes to benefits, it largely depends on where you're based. Here's an overview of some of the benefits we offer.
Flexible working hours

(in agreement with your manager)

Working from home

(in agreement with your manager)

Meal allowances/canteen
Company nursery
Pension scheme
Health and well-being programs
Company doctor
Coaching
Volunteer days
Social events
Employee discounts
Work mobile
Company car
Parking space
Tickets for public transportation
Scholarships for children of employees
Giving back
We feel a real responsibility to the people who work for us, but also to the communities we work in. Which is why we support a range of initiatives that have a positive impact on society, such as:
Providing employees' children with scholarships through the Upstairs scholarship program.
Promoting education through our GoTeach initiatives.
Responding to global disasters and providing humanitarian relief through our GoHelp program.
Starting environmental protection initiatives through our GoGreen program.
Diversity
Our policy on diversity is simple: if you can help our business, we want you to work for us. It doesn't matter what gender, race, religion, age, sexual orientation or anything else you are. We are a fully inclusive organization, and we expect all of our people to treat each other with respect. See our full Diversity and Inclusion statement.
Our Awards
Our work culture is built on respect, recognition and equal opportunities for all. In fact, we've received many awards for our work culture, including: