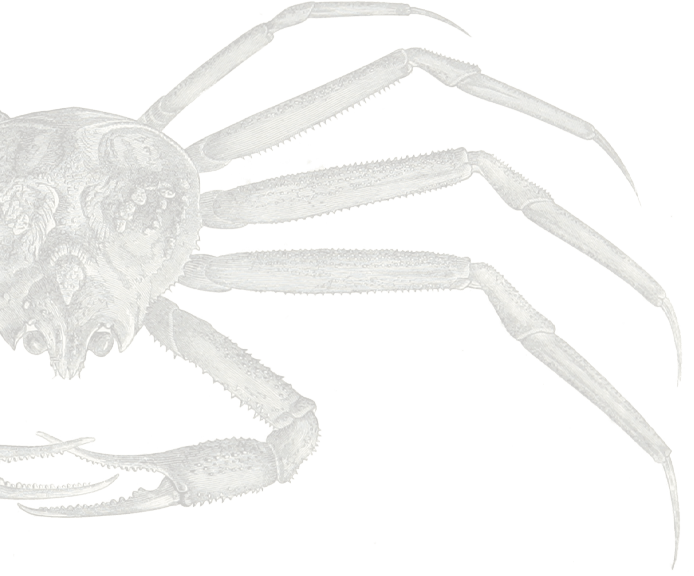 For a long time, king crabs were a plague for Norway's coastal region. Today they represent a business opportunity, especially for the fishermen of Veidnes, a small village in northern Norway in the area known as Finnmark. Veidnes was once a deserted place, uninviting and remote.
Just a few years ago, there were almost no fishermen in the village.
That's not the case today. About 55 people now call Veidnes home, thanks to Svein "Svenne" Lyder, who runs a fishing operation called Lyder Fisk, and Trond Ørjan Olsen, Head of Airfreight at DHL Global Forwarding (DGF) in Norway. Creating Lyder wasn't just about establishing a fishing company, says the namesake owner.
We had to create a community
Lyder spent months, for example, pushing the government to reopen the school in Veidnes that closed more than a decade ago.
2
Seafood solution
The son of a fisherman, and born-and-raised in Finnmark, DHL's Trond Ørjan Olsen knows firsthand how important the fishing industry is to Norway.

It makes me proud to establish a solution for the community and our customers
His idea was as simple as it was convincing – to transport the king crabs to Asia, where they are a delicacy. The large crustaceans can net about 220 Norwegian krone (€23) per kilo. The main season for king crab is from October to January, when the shells contain the most meat. But the crabs have to to be shipped fast and fresh to preserve their value. The only hitch:
That market is nearly 6,500 kilometers away in Seoul, South Korea
3
From sea to Seoul
In May 2017, DGF launched cargo flights to serve Finnmark customers like Lyder Fisk. It didn't take long before an extra flight per week was added. Delivery time has been reduced by more than half – from 48 hours to only 20. Thanks to DHL's extensive network, Olsen says time-sensitive solutions such as the king crab shipments are possible.
It's important to develop the solution through DHL's global organization.
Without a doubt, it sets us apart from the competition
Aina Borch, the mayor of Lakselv, says logistics is crucial for the region. "It's really important that we have these flights," she says. "Not only do we get the transportation of the fish, but it also means more employees in our companies." A faster solution for the fishermen means more money for the community.
See the full video
Svenne Lyder is grateful for the support of his DHL partner. "Trond has done a really good job. Life has come back to Veidnes, and now we have a future."