For Great Students
This is an exceptional internship for exceptional students. Based at one of our offices in Bonn, Germany, you'll work on live projects and enjoy loads of support and mentoring from an experienced manager. Right now we're looking for 40 students from all disciplines. Are you one of them?
What makes Join so special
Many factors make JOIN a great program, but two stand out: intensive mentoring and the opportunity to build a life-long network. From the day you begin you'll have an experienced mentor to help you with anything you need, including personal feedback. You'll also receive regular invitations to networking events, which will enable you to build a strong network of people right from the start of your career.
Next Start of Program: From July 2017 ongoing in Bonn
Start of application period: As of now
Concrete project descriptions will be posted here in March 2017.
Apply now
What you'll need
We look for candidates for our JOIN Internship Program who have a combination of excellent academic performance, strong practical experience and compelling personal qualities.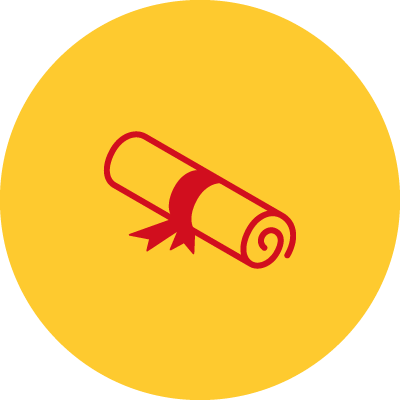 Formal
Above average grades
Diploma Studies: basic studies completed
Bachelor Studies: be in at least your second term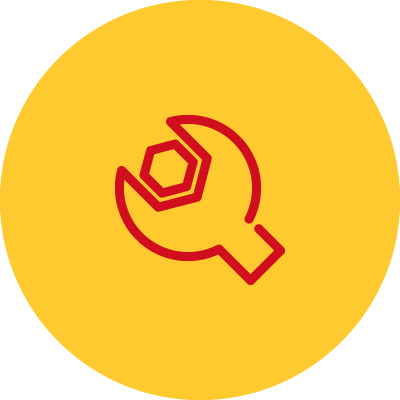 Practical
First-hand experience that's relevant to your internship
Well-versed in MS Office
Excellent English skills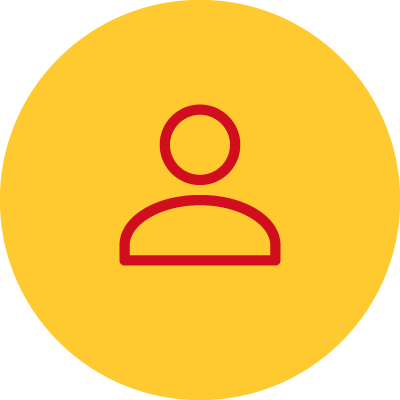 Personal
Strong analytical skills
Independent with lots of initiative
A true team player
Program Schedule
During your internship you'll receive regular feedback from your mentor and have open discussions about the direction you should move in next. This is just the start though.
Kickoff
We'll invite you to an induction where you'll get an up-close look into the world of Deutsche Post DHL Group. It's also an excellent opportunity to begin building your network.
Internship
During your first JOIN internship, you'll deal with challenging projects and learn about your functional area inside-out. The project internship usually takes two to six months, throughout which you'll enjoy continuous support and coaching from your mentor and the project lead.
Networking Event
Creating a lifelong network is one of the most important aspects of JOIN. By attending our Networking Event, you'll gain valuable exposure to senior staff and other high-potentials.
Further internships and Master / Bachelor thesis
After your first JOIN internship, you'll have a clear idea of how we work. You'll understand our corporate culture, which is built on respect, trust and equal opportunities for everyone. And you may wish to return, either by completing another internship or writing your thesis with us.
Alumni and Networking
The program will give you an extensive personal network plus work experience you can count on. Both of which will help you establish a strong foundation for a successful career at Deutsche Post DHL Group.
Business development
Finance
Human Resources
Innovation
IT Project Management
Marketing & Communications
Operations
Sales
Business development
The functional area 'Business Development' and 'Strategy' comprises various strategic topics of Group-wide and divisional relevance. The topics range from cross-divisional strategic initiatives and development to exploitation of new business areas.
Specific Requirements
If you are interested in this functional area, you will be required to have outstanding analytical and conceptual skills, proven by exceptional study performance. High self-dependence, flexibility and team skills are also extremely important. In addition to being enthusiastic and motivated with regard to the above mentioned challenges, you will also be required to be proficient in Excel. Business studies - e.g. with particular focus on logistics, international management and analytics / engineering - should complete your profile.
Finance
As a competence center, Finance lays the foundation for the successful management of the company - on a corporate as well as a divisional level. Timely, high-quality information ensures transparency and makes a proactive contribution to the company's success. Thanks to anticipatory thinking and action, chances and risks are identified and addressed in a timely manner.
Specific Requirements
If you are interested in this functional area, you will need strong analytical skills and enjoy working with numbers in detail. You should be a self-confident individual as you will have contact with various rather skeptical stakeholders. Additionally, you should be able to exercise initiative and act with commitment. Business studies with focus on finance topics complete your profile.
Human Resources
This area serves as the strategic partner for the divisions, supporting them in the areas of personnel processes, personal development, compensation, labor law and personnel controlling. The area of HR strongly contributes to the goals of our strategy 2020 'Focus. Connect. Grow.'
Specific Requirements
If you are interested in this functional area, you should enjoy working with numbers in detail and be very solution-oriented. Diligence and a strong attention to detail should be strengths of yours. Also, you should have strong communication skills and intercultural competences. Advanced business, or social, or humanities, or cultural studies, psychology, computer sciences, mathematics or law complete your profile.
Innovation
Innovation comprises all innovation units under one roof. The main focus is on market solutions and to implement them in the business units. This area accompanies products and solutions up until marketability and deals with successful marketing.
Specific Requirements
If you are interested in this functional area, you should be enthusiastic about the above-mentioned topics and be a very creative individual. Strong problem solving skills and a high degree of flexibility are considered to be your strengths. IT-oriented studies and a logistics affinity complete your profile. First-hand experience in programming could be an advantage.
IT Project Management
Among others, this area covers the following functions: the creation of system concepts for internal and external clients, the development and deployment of defined system concepts as part of project execution, and follow-up support as well as the modification of the system landscape.
Specific Requirements
If you are interested in this functional area, you should be able to work in a structured and independent way. Joined-up thinking and working, as well as the power to put things into practice, should be strengths of yours. IT and logistics studies, if possible with some knowledge of Intelligence Tools, complete your profile.
Marketing & Communications
This area is responsible for developing products and services, and then design marketing concepts for them. Therefore, we need a strong customer focus and lots of professionalism.
Special Requirements
If you're interested in this functional area, you should have a strong customer orientation as well as being creative. You should love to work independently and have strong analytical skills. Communication and presentation skills are considered as strengths. Marketing-oriented studies, if possible also with a focus on online topics, complete your profile.
Operations
This area covers all strategic and operational activities of our transport and logistics business in the company's divisions: Post, E-commerce, Parcel, Global Forwarding / Freight and Supply Chain. Key elements of success in this business include a high degree of standardization and consistently high process quality.
Specific Requirements
If you are interested in this functional area, you should have a strong interest in logistics topics. You need to be an excellent team player, but also able to work independently. The ability to identify pragmatic solutions as well as excellent analytical skills are considered to be strengths. Logistics studies - ideally with a focus on aviation or operations research - complete your profile. A focus on transportation science or Geography is also welcome.
Sales
This area comprises all sales activities to win and care for our customers. Here, a strong customer focus and professionalism are important.
Specific Requirements
If you are interested in this functional area, you should be customer-oriented with a high degree of independence. Strong communication skills are considered to be strengths. First-hand customer experience in the area of sales is a distinct advantage. Business studies complete your profile.
Application process
Here's a quick look at the different stages of our application process.
Online application
Online assessment
Telephone interview
Recruiting day
Job offer
Online application
As of now
Start by selecting one of the available JOIN positions and clicking 'Apply'. Fill out the application form and then upload your university transcripts, letters of recommendation and CV. We suggest providing your documents in pdf file format.
From now on applications are possible. From March 2017 on, you will find concrete project descriptions right here.
Online assessment
Takes place after the online application
If we think you'd be a good fit, we'll invite you to an online assessment. You'll receive an e-mail containing a code that will identify you and also enable us to make an individual evaluation of your performance.
The test lasts around 90 minutes.
Telephone interview
Takes place in April and Mai 2017
If your online assessment is successful, we'll invite you to participate in a telephone interview with a member of our Recruiting Team. These interviews will take place in October and November 2016 and should last around 45-60 minutes.
Recruiting Day
Takes place in Mai and June 2017
Assuming all goes well with your telephone interview – and that there are no problems when we screen your documents – we'll invite you to our Recruiting Day. This will involve an introduction to our company, as well as the chance to meet your mentor and current JOIN interns. We'll also conduct another interview with you, as well as a colleague talk to assess your qualifications for the program.
The Recruiting Day will take place in Bonn.
Job offer
If you successfully complete all of these steps in the selection process, we'll offer you a job at the end of the Recruiting Day.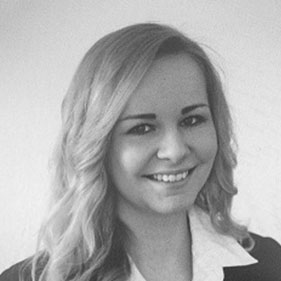 Celine Zimmermann
With so many people from so many countries working together, it's a place where many different perspectives meet and everyone learns from each other.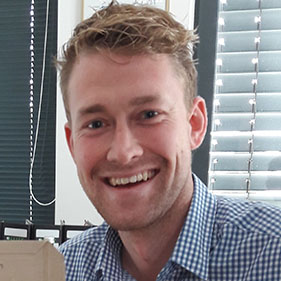 Philipp Janßen
The JOIN internship was the most interesting work experience I've had so far – working with Amazon, one of the biggest customers, was extraordinary.
FAQS
When are JOIN internships available?
From 1 January or 1 July each year (Flexible date of entry).
How much will I earn as an intern?
Payment is based on the stage you are at in your studies and ranges between €500 and €900 per month. For a voluntary internship lasting longer than 3 months, we naturally pay the minimum wage.
What opportunities are available after I have completed the JOIN internship program?
After your first JOIN internship, you will have gained a good idea of how we work at Deutsche Post DHL Group. You can then build on that knowledge. You can complete a further internship or write your thesis with us. Alternatively, you can join the GROW trainee program or apply for a job and become an employee.
Your contact to JOIN
For any questions regarding our JOIN Internship Program please contact our Recruiting Team via email:
join@dpdhl.com
Interested in JOIN Internship Program opportunities?
Join Program Sections