Assistant.e Administratif.ve Agence H/F
Lognes, France
At DHL, we use Speed, Passion, Can Do and Right First Time to provide consistent service excellence that creates lifelong customers – and we don't get second chances to make a great first impression. That's where you come in, as a Customer Service Advisor.
Because of you, the customer's initial experience with the World's Most International Company will be world-class. Armed with our renowned DHL Certified International Specialist training, you'll possess the industry and company knowledge to confidently provide information and support service resolutions while managing a high inbound call volume.
Tasks will include responding to rate inquiries, tracking packages, fulfilling orders for shipping supplies and more. Sometimes you'll even have to calmly soothe an upset caller. As the first line of support for DHL Express, exceptional listening skills, patience and overall adaptability are key.
Are you ready for the challenge?

Success Profile
What makes a successful Customer Service Advisor at DHL? Check out the traits we're looking for and see if you have the right mix.
Adaptable 9
Communicator 10
Good Listener 8
Helpful 10
Problem-Solver 9
Team Player 7
Traits are on a scale of
0
to
10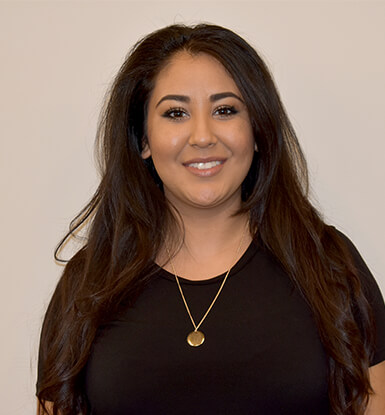 DHL listens and cares about this being a great place to work. DHL is always evolving and change is good
Bianca Villa, Customer Service Advisor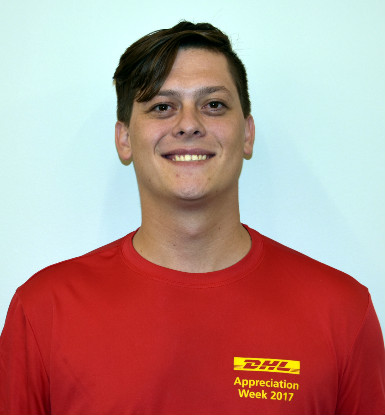 I love working for DHL because from the start the management team actually cares for you, it is the best job I've ever had
Alejandro Gutierrez, Key Account Department Executive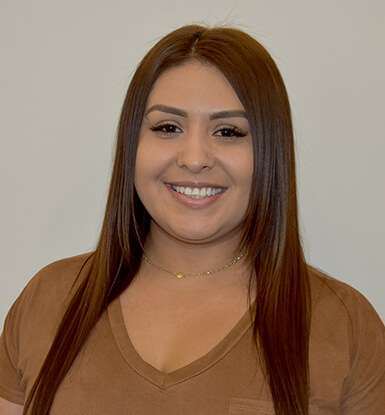 There is a clear direction and we are given all the tools and resources to be successful. Open door policy is huge
Jessica Rangel, Customer Care Supervisor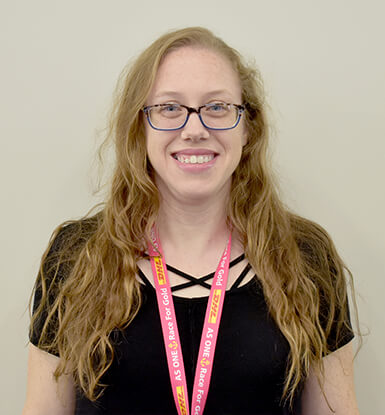 Over the years, one thing that has always amazed me is how this company never stops growing and never stops continuing to improve
Elizabeth Brenner, Customer Service Advisor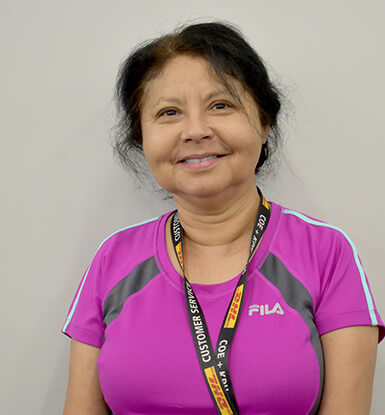 All one has to do is let Management know you are interested in advancing within the company and all sorts of opportunities will open up
Debra Cole, Customer Contact Escalation Advisor
Career Path
Customer Service Advisors start in the Customer Contact Department with a clear career progression plan to leadership, which could also lead to roles in the Customer Care Department and then the Key Account Department.
Customer Service Advisor

leads to Job Customer Contact.

Customer Contact Team Lead

leads to to Job Customer Contact Supervisor

Customer Contact Supervisor

leads to to Customer Contact Manager

Customer Contact Manager

branches to Customer Contact Director

Customer Contact Director

branches to Job Five
Customer Contact Department
Handles all inbound calls from customers, quickly addressing their immediate needs and questions
Customer Care Department
Specializes in providing in-depth solutions for customers with escalated service issues
Key Accounts Department
Provides personalized attention to serve the unique needs of our largest customers, who use our services the most
CULTURE
Insanely Customer Centric
At DHL Express, world-class service is a way of life for every one of us. Each day, we remind ourselves that our customers' satisfaction is directly responsible for our success.
International Specialists
We connect people and improve lives. We accomplish this by bringing people and businesses together from every corner of the world.
As One
At DHL Express, we believe teamwork is about individuals working As One to achieve success. For us, that means every member of the group focuses on extraordinary individual performance through a commitment to having their best day, every day.
Rewards
Healthcare

DHL offers three medical insurance plan options to meet your needs and budget, plus dental and vision options.

401k Plan

DHL matches 100% of employee contributions up to 4%, and even if you don't participate, we still contribute 2% to full-time employees.

Tuition Reimbursement

Full-time employees can receive up to $5,250 per year toward degree programs at accredited colleges.

Paid Time Off

Full-time employees start with 10 vacation days, 5 floating holidays and accrue sick time throughout the year.

Overtime Available

Overtime is available at the discretion of the management team.

Amenities

DHL offers an on-site gym featuring modern equipment and a meditation room. Also on-site is a cafeteria, open for breakfast and lunch.
RESPONSIBILITIES
DHL FREIGHT est une filiale du groupe Deutsche Post DHL (550 000 collaborateurs dans le monde) l'un des leaders sur le marché mondial du transport.
DHL FREIGHT FRANCE (800 collaborateurs) organisateur de transports terrestres européens recrute en contrat à durée indéterminée un.e Gestionnaire Administratif.ve Agence (H/F) pour son site de Lognes (77).
Rôle :
Sous la responsabilité du Directeur d'Agences et au sein de notre équipe de Gestionnaires Administratifs. Agence votre rôle est d'effectuer toutes les missions administratives liées aux opérations de facturation et d'exploitation de l'agence dans le respect des procédures en vigueur.
Vos missions :
Administratif/Facturation :

- Traiter les alertes "clôture" avec les ventes et les achats

- Suivre les comptes clients et fournisseurs

- Traiter les factures fournisseurs en anomalie dans l'outil

- Créer les comptes fournisseurs

- Etablir les dossiers litiges

- Créer et envoyer la mise en cause transporteur dans le cadre des litiges

- Gérer les palettes « Europe » (suivi/relance des compteurs clients et transporteurs)

- Etablir les provisions de fin de mois pour les clients qui en ont émis le souhait

- Etablir la facturation client selon la préfacturation établie

- Suivre les KPI's relatifs aux missions administratives

- Créer les demandes d'avoir après avoir vérifié le bien-fondé de la demande

- Envoi des factures clients par la poste

- Etablir les fichiers de facturation et les envoyer aux clients

- Traiter les réclamations clients consécutives à une facturation
- Traiter les alertes : recouvrement, avis de poursuite judiciaire
- Traiter le fichier des créances douteuses
- Etre le relais des services administratifs de l'entreprise pour l'agence dont elle dépend
PROFIL :
Niveau BTS administratif ou comptabilité
Expérience significative (3/4 ans minimum) dans les fonctions administratives
Expérience dans le domaine du transport souhaitée
Rigueur, discrétion
Anglais intermédiaire demandé
Maîtrise des outils bureautiques
Dans le cadre de notre politique d'emploi fondée sur la diversité, l'ensemble de nos postes est ouvert à toute personne en situation de handicap.