SENIOR TREASURY BPC
Heredia, Costa Rica
At DHL, we use Speed, Passion, Can Do and Right First Time to provide consistent service excellence that creates lifelong customers – and we don't get second chances to make a great first impression. That's where you come in, as a Customer Service Advisor.
Because of you, the customer's initial experience with the World's Most International Company will be world-class. Armed with our renowned DHL Certified International Specialist training, you'll possess the industry and company knowledge to confidently provide information and support service resolutions while managing a high inbound call volume.
Tasks will include responding to rate inquiries, tracking packages, fulfilling orders for shipping supplies and more. Sometimes you'll even have to calmly soothe an upset caller. As the first line of support for DHL Express, exceptional listening skills, patience and overall adaptability are key.
Are you ready for the challenge?

Success Profile
What makes a successful Customer Service Advisor at DHL? Check out the traits we're looking for and see if you have the right mix.
Adaptable 9
Communicator 10
Good Listener 8
Helpful 10
Problem-Solver 9
Team Player 7
Traits are on a scale of
0
to
10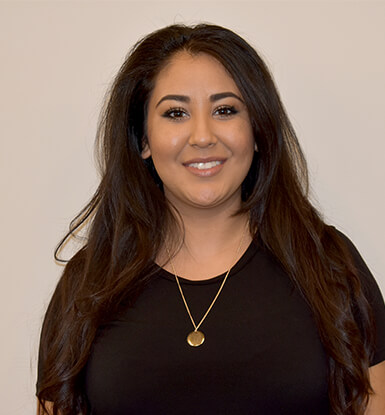 DHL listens and cares about this being a great place to work. DHL is always evolving and change is good
Bianca Villa, Customer Service Advisor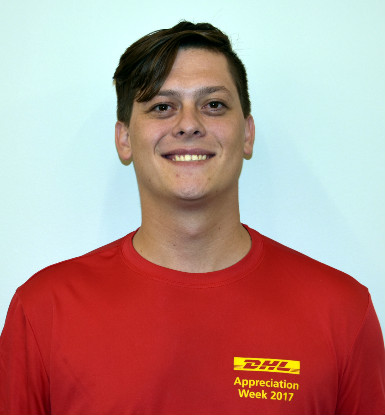 I love working for DHL because from the start the management team actually cares for you, it is the best job I've ever had
Alejandro Gutierrez, Key Account Department Executive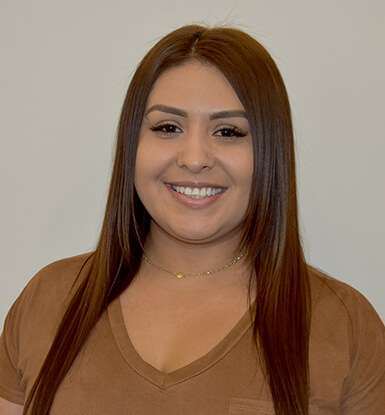 There is a clear direction and we are given all the tools and resources to be successful. Open door policy is huge
Jessica Rangel, Customer Care Supervisor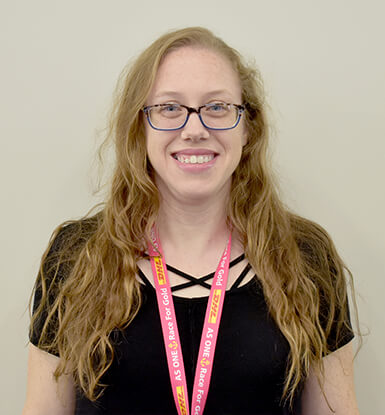 Over the years, one thing that has always amazed me is how this company never stops growing and never stops continuing to improve
Elizabeth Brenner, Customer Service Advisor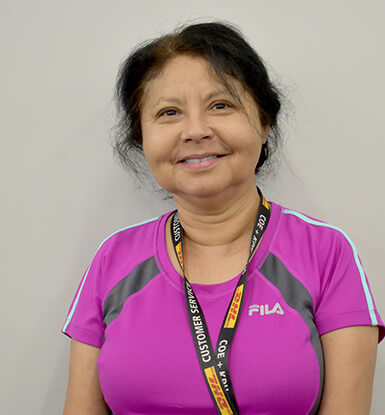 All one has to do is let Management know you are interested in advancing within the company and all sorts of opportunities will open up
Debra Cole, Customer Contact Escalation Advisor
Career Path
Customer Service Advisors start in the Customer Contact Department with a clear career progression plan to leadership, which could also lead to roles in the Customer Care Department and then the Key Account Department.
Customer Service Advisor

leads to Job Customer Contact.

Customer Contact Team Lead

leads to to Job Customer Contact Supervisor

Customer Contact Supervisor

leads to to Customer Contact Manager

Customer Contact Manager

branches to Customer Contact Director

Customer Contact Director

branches to Job Five
Customer Contact Department
Handles all inbound calls from customers, quickly addressing their immediate needs and questions
Customer Care Department
Specializes in providing in-depth solutions for customers with escalated service issues
Key Accounts Department
Provides personalized attention to serve the unique needs of our largest customers, who use our services the most
CULTURE
Insanely Customer Centric
At DHL Express, world-class service is a way of life for every one of us. Each day, we remind ourselves that our customers' satisfaction is directly responsible for our success.
International Specialists
We connect people and improve lives. We accomplish this by bringing people and businesses together from every corner of the world.
As One
At DHL Express, we believe teamwork is about individuals working As One to achieve success. For us, that means every member of the group focuses on extraordinary individual performance through a commitment to having their best day, every day.
Rewards
Healthcare

DHL offers three medical insurance plan options to meet your needs and budget, plus dental and vision options.

401k Plan

DHL matches 100% of employee contributions up to 4%, and even if you don't participate, we still contribute 2% to full-time employees.

Tuition Reimbursement

Full-time employees can receive up to $5,250 per year toward degree programs at accredited colleges.

Paid Time Off

Full-time employees start with 10 vacation days, 5 floating holidays and accrue sick time throughout the year.

Overtime Available

Overtime is available at the discretion of the management team.

Amenities

DHL offers an on-site gym featuring modern equipment and a meditation room. Also on-site is a cafeteria, open for breakfast and lunch.
RESPONSIBILITIES
SENIOR TREASURY BPC
At DHL, people mean the world to us. That's why our goal has always been to attract and retain the best talent across the globe. We provide challenge and opportunity for personal and professional development. We recognize the difference you bring to our business and together we share the pride of building one of the world's largest leaders in logistics and supply chain solutions
Summary
DHL is hiring a Sr Tresury BPC to join its Heredia, Costa Rica team.In this role, you will be assigned as key member, coordination and execution of Treasury Projects. Prepare reports for monthly meetings with the Regional Treasury Director, CFOs for CENAC countries and SPR for CSA. Analyze several information and work closely with the manager Solve the requirements of entities related to the banking platform in the role of master user. Prepare Cash Flows for CENAM countries
Additional tasks and accountabilities include but are not limited to:
Main Responsibilities:

Prepare reports related with FX Exposure and calculate diferents adjustments.Consolidate information from several contacts and be able to research the main causes for variances and determinate which countries/business units need hedges to cover their exposure.

Analyze the FX results and justify to Regional Treasury Manager and Director.Provide support information which explains the impact in the FX accounts.Look for improvements to the accounting systems to avoid FX impacts.

Monitor and prevent breaches on In House Bank accounts and provide all support documentation for Funding requests.

Update on a weekly basis the Cash Flows

Update IHB interest rates, exchanges rates and research any variance

Authorization on internet bank platforms for own funds transfers

Support any internal / external audit as needed

Owns proper and timely resolution of customers inquiries:CFOs, Controllers, Accounting Department, Regional Treasury, Intercompany Department, etc

Update assigned KPIs.

As a master user of the banking platform, resolve the requirements of the entities and be alert to cross-checks to minimize risks.
Qualifications
Experience in finance, accounting, and treasury at least 2 year

Experience managing different tools and systems such as Excel advanced and SAP

Experience managing CREST and JBA would be a plus

Advanced Enlish level
DPDHL offers excellent opportunities of professional growth, with attractive benefits package and competitive salary conditions.