Abteilungsleiter Strategische Netzwerkplanung (m/w/d)
Cologne, Germany
At DHL, we use Speed, Passion, Can Do and Right First Time to provide consistent service excellence that creates lifelong customers – and we don't get second chances to make a great first impression. That's where you come in, as a Customer Service Advisor.
Because of you, the customer's initial experience with the World's Most International Company will be world-class. Armed with our renowned DHL Certified International Specialist training, you'll possess the industry and company knowledge to confidently provide information and support service resolutions while managing a high inbound call volume.
Tasks will include responding to rate inquiries, tracking packages, fulfilling orders for shipping supplies and more. Sometimes you'll even have to calmly soothe an upset caller. As the first line of support for DHL Express, exceptional listening skills, patience and overall adaptability are key.
Are you ready for the challenge?

Success Profile
What makes a successful Customer Service Advisor at DHL? Check out the traits we're looking for and see if you have the right mix.
Adaptable 9
Communicator 10
Good Listener 8
Helpful 10
Problem-Solver 9
Team Player 7
Traits are on a scale of
0
to
10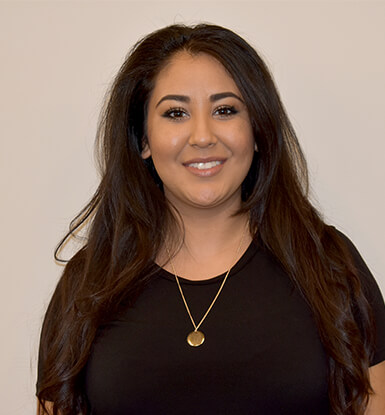 DHL listens and cares about this being a great place to work. DHL is always evolving and change is good
Bianca Villa, Customer Service Advisor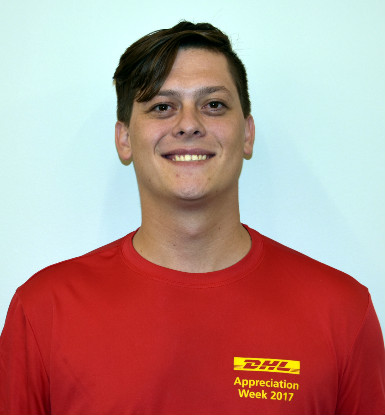 I love working for DHL because from the start the management team actually cares for you, it is the best job I've ever had
Alejandro Gutierrez, Key Account Department Executive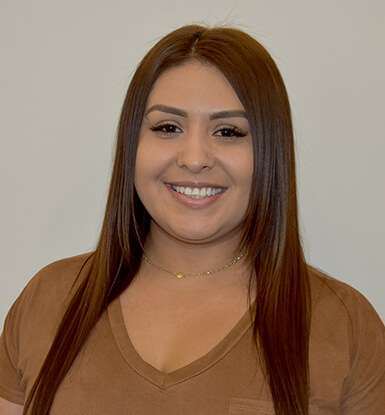 There is a clear direction and we are given all the tools and resources to be successful. Open door policy is huge
Jessica Rangel, Customer Care Supervisor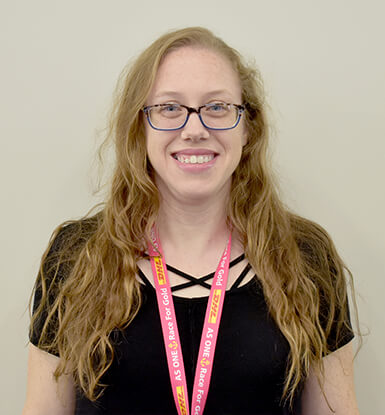 Over the years, one thing that has always amazed me is how this company never stops growing and never stops continuing to improve
Elizabeth Brenner, Customer Service Advisor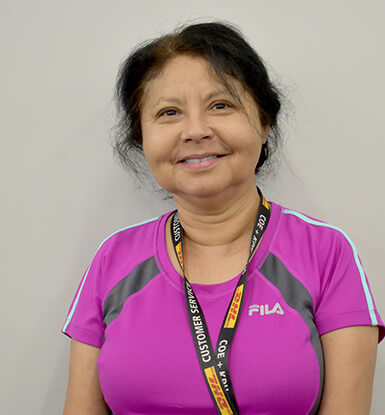 All one has to do is let Management know you are interested in advancing within the company and all sorts of opportunities will open up
Debra Cole, Customer Contact Escalation Advisor
Career Path
Customer Service Advisors start in the Customer Contact Department with a clear career progression plan to leadership, which could also lead to roles in the Customer Care Department and then the Key Account Department.
Customer Service Advisor

leads to Job Customer Contact.

Customer Contact Team Lead

leads to to Job Customer Contact Supervisor

Customer Contact Supervisor

leads to to Customer Contact Manager

Customer Contact Manager

branches to Customer Contact Director

Customer Contact Director

branches to Job Five
Customer Contact Department
Handles all inbound calls from customers, quickly addressing their immediate needs and questions
Customer Care Department
Specializes in providing in-depth solutions for customers with escalated service issues
Key Accounts Department
Provides personalized attention to serve the unique needs of our largest customers, who use our services the most
CULTURE
Insanely Customer Centric
At DHL Express, world-class service is a way of life for every one of us. Each day, we remind ourselves that our customers' satisfaction is directly responsible for our success.
International Specialists
We connect people and improve lives. We accomplish this by bringing people and businesses together from every corner of the world.
As One
At DHL Express, we believe teamwork is about individuals working As One to achieve success. For us, that means every member of the group focuses on extraordinary individual performance through a commitment to having their best day, every day.
Rewards
Healthcare

DHL offers three medical insurance plan options to meet your needs and budget, plus dental and vision options.

401k Plan

DHL matches 100% of employee contributions up to 4%, and even if you don't participate, we still contribute 2% to full-time employees.

Tuition Reimbursement

Full-time employees can receive up to $5,250 per year toward degree programs at accredited colleges.

Paid Time Off

Full-time employees start with 10 vacation days, 5 floating holidays and accrue sick time throughout the year.

Overtime Available

Overtime is available at the discretion of the management team.

Amenities

DHL offers an on-site gym featuring modern equipment and a meditation room. Also on-site is a cafeteria, open for breakfast and lunch.
RESPONSIBILITIES
GESUCHT IN KÖLN, AB SOFORT, IN VOLLZEIT UND UNBEFRISTET
ABTEILUNGSLEITER (M/W/D) STRATEGISCHE NETZWERKPLANUNG

ES GEHT NICHT NUR DARUM, EIN TEAM ZU LEITEN.

ES GEHT DARUM, EIN TEAM AUS MENSCHEN ZU LEITEN, DAS DIE WELT FÜR UNSERE KUNDNEN VERBINDET.
DHL Supply Chain ist weltweit führend im Bereich Supply Chain Management mit maßgeschneiderten Lösungen im Bereich Logistik. Als LLP (Lead Logistics Partner) für einen renommierten Automobilhersteller wickeln wir die komplette Beschaffungslogistik für sämtliche europäische Werke unseres Kunden ab. In diesem Rahmen sind wir mit ca. 290 Mitarbeitern an acht Standorten in sechs Ländern in Europa vertreten.
Im Rahmen dessen suchen wir ab sofort einen Abteilungsleiter (m/w/d) Strategische Netzwerkplanung an unserem Standort in Köln:
Ihre Aufgaben
Als Lead Logistics Partner (LLP) für einen renommierten Automobilhersteller wickeln wir die komplette Beschaffungslogistik für sämtliche europäischen Werke und die Neufahrzeuglogistik unseres Kunden in Europa ab. Dazu sind wir mit ca. 180 Mitarbeitern an zehn Standorten in sechs Ländern in Europa vertreten. Das Team für Neufahrzeuglogistik ist verantwortlich für den reibungslosen Transport der Neufahrzeuge aus den Produktionsstätten unseres Kunden zu seinen europäischen Händlern bzw. zu europäischen Häfen. In Köln und Valencia arbeiten dafür unsere Hauptabteilungen für Vehicle Operations, Carrier Management und Netzwerkplanung. Als Abteilungsleiter (m/w/d) Strategische Netzwerkplanung leiten Sie ein fünfköpfiges Team in Köln und arbeiten eng mit dem Kunden zusammen, um ein optimales strategisches Netzwerk aufzubauen bzw. zu erhalten. Hierfür werden regelmäßig Ausschreibungen und ausführliche Netzwerkanalysen durchgeführt. Sie initiieren, leiten und koordinieren Projekte für Netzwerk- und Prozessverbesserungen bis hin zu deren termingerechter Implementierung. Sie bauen gute Beziehungen zu unserem Kunden auf, beraten ihn beim Design und der Optimierung des Netzwerks, führen und motivieren Ihr Team und treiben die strategische und persönliche Entwicklung der Abteilung voran.



Ihr Profil
Erfolgreich abgeschlossenes Masterstudium in BWL, Wirtschaftsingenieurwesen, Supply Chain Management oder einem vergleichbaren Studienfach mit Fokus auf Logistik 
Drei bis fünf Jahre Praxis in der Logistik mit Erfahrung in einer Führungsposition
Im Idealfall: gute Kenntnisse im Automobilbereich und speziell in der Neufahrzeuglogistik 
Sehr gutes Deutsch und Englisch und topfit in MS Office, insbesondere in PowerPoint und Excel
Unternehmerische und analytische Arbeitsweise mit sehr gutem Gespür für Kostentreiber in der Supply Chain 
Sehr gutes Zahlenverständnis und Geschick bei der Vermittlung komplexer Zusammenhänge
Kreative Konzepte auf Basis klarer und gründlicher Analysen
Motivationstalent mit sozial kompetentem Führungsstil 
Kommunikativ, sicher im Auftreten, sprachlich gewandt und überzeugende Präsentationen
Hoch motiviert und organisatorisch geschickt
Souverän und schnell in der Umsetzung neuer Herausforderung in einem volatilen Umfeld
Ihr Kontakt
Fragen beantwortet Ihnen gerne Frau Lara Oebel, lara.oebel@dhl.com.
Sie sehen in diesen vielseitigen und verantwortungsvollen Aufgaben eine persönliche Herausforderung? Dann bewerben Sie sich bitte mit Ihren vollständigen Unterlagen (Anschreiben, Lebenslauf, Zeugnisse) sowie unter Angabe Ihrer Gehaltsvorstellung und Ihres frühestmöglichen Eintrittstermins online. Klicken Sie dazu bitte auf den Button "Bewerben". Weitere Informationen finden Sie unter de.dpdhl.jobs.

Wir freuen uns auf Ihre Bewerbung.

MENSCHEN VERBINDEN. LEBEN VERBESSERN.