For Career Starters
GROW is an international program for high-flying graduates and young professionals. Throughout the course of this 18-month program based in Germany, you'll experience new challenges, exciting opportunities, the chance to build your network and, potentially, international assignments in the world of logistics.

DO YOU WANT TO GROW WITH US?
Start of Program: 1st April 2022
Application phase opens: October 2021
What you'll need
We look for candidates with a combination of strong academic performance, relevant professional experience and compelling personal qualities.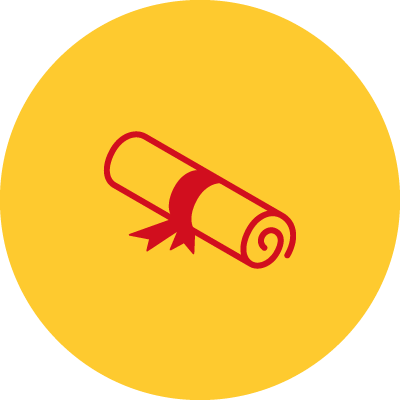 Academic
Very good grades
Graduating before start of program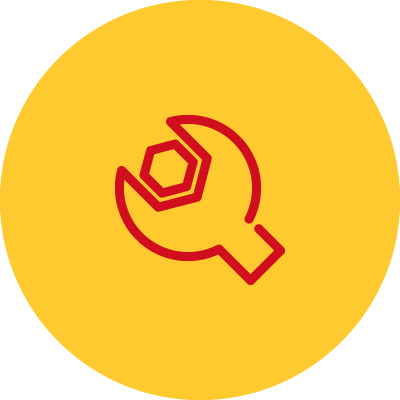 Professional Experience
Internship, apprenticeship or initial professional experience
Strong German and strong English skills
International program: experience of living abroad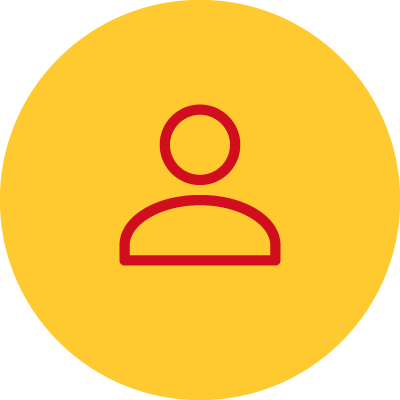 Personal
Persuasive communication skills
A true team player
Adapts to change and new challenges
Able to think both analytically and conceptually
WHAT YOU CAN EXPECT FROM GROW GRADUATE PROGRAMME
GROW is characterized by a structured program flow with different phases and development possibilities. You get to know a globally active group and receive intensive support. This support includes regular feedback, various trainings and the possibility of individual career coaching. Another feature is the GROW network: Each new "GROWie" has a personal GROW buddy, an active GROW trainee from a previous year, who will support you for the duration of the program. GROW Buddies will support you during the whole programme, with questions, experiences and their network.
Central introduction – 1 day
During our kick off in Bonn you'll get to meet the people behind the program as well as your fellow GROW graduates, GROW graduates from other years and some GROW alumni.
You'll learn about our corporate values and objectives and get a lot of useful information about your start in the company.
Local introduction – 3.5 weeks
Once you've learned about our organization as a whole, you'll enjoy an in-depth introduction to your specialization area. You'll also visit some of our operational units, such as a "Briefzentrum" or our warehouses.
First program phase – ca 6 months
During this phase, you'll carry out a project in your specialization area. You'll receive support and guidance from an experienced project manager, and you'll also undertake the first of your training units: basic consulting skills.
Second program phase (Transfer phase) – 3-6 months
In the second phase, you will get an insight into the group. You can change the division and department to get to know different working environments and challenges. If you participate in the international program you will be able to go abroad for 3 months. If you have been conceptually and strategically oriented so far, you can now also gain insight into the more operative and implementing areas.
The second training in this phase covers the topic of process improvements and optimizations.
Third program phase – ca 6 months
In the last phase, you are on your home stretch. During this phase you will be prepared for your future role and target position. In this phase you can choose your training individually, which fits best for you and your personal development, whether project management, rhetoric / communication, other soft skill topics or technical knowledge.
Functional Areas
Your personal trainee program in logistics begins with a decision: Which department best suits your CV, skills, interests and career goals?
Would you like to find out more about the company divisions? Our Pocket Guide gives you an initial overview of the Group and the individual divisions.
Trainee Business Development / Strategy
Business Development & Strategy entails tasks and processes to develop and implement growth opportunities within the group or respective division. One challenge is developing and continuously improving DPDHL's strategy. Monitoring and analyzing trends and market developments to identify implications on DPDHL's position and performance is part of that. Also to identify opportunities for DPDHL's businesses and propose adjustments to the portfolio.
Which division will offer a traineeship in this area starting in April 2022, you'll read here as of October 2021
Trainee Corporate Functions
The functional area "Corporate Functions" comprises various functions, activities and initiatives which are of Group-wide relevance. Aims are to reduce costs, increase efficiency through scale, and boost service quality and to further support the strategic key initiatives of DPDHL and each Division.
Our Service Lines work for the success of our Business Partners and focus on value contribution, efficiencies, service quality & compliance across the Group. These include the following service lines, for example: Communications, Corporate Procurement, Corporate Real Estate, Finance & HR Services, DHL Consulting, Fleet Management, Insurance & Risk Management, IT Services, Legal Services, Data Analytics.
Which division will offer a traineeship in this area starting in April 2022, you'll read here as of October 2021
Trainee Finance
The Finance organization of DPDHL assumes key Finance responsibilities as a cross-sectional area of DPDHL.
The Corporate Finance Departments hold key governing and global Finance responsibilities for the Group. The Divisional Finance organizations are dedicated to their respective division and manage the entire scope of Finance responsibilities.
Which division will offer a traineeship in this area starting in April 2022, you'll read here as of October 2021
Trainee HR (Human Resources)
Human Resources is a strategic partner for the whole group. HR supports the divisions in a wide range of areas: HR processes, personnel development, compensation & benefits, collective wage agreements, labor law and HR controlling. The HR department makes a significant contribution to DPDHLs success. As a service company in a service industry with the aspiration of being employer of choice, provider of choice and investment of choice, we have to focus on world class HR services and world class HR capabilities.
Which division will offer a traineeship in this area starting in April 2022, you'll read here as of October 2021
Trainee Innovation
Customer Solutions & Innovation (CSI) is DHL's cross-divisional commercial and innovation unit. We are responsible for managing about 100 of DHL's largest and most strategically important customers on behalf of all DHL business units and for the central innovation activities from our DHL Innovation Centers.
Which divisions and areas of Deutsche Post DHL Group will offer a traineeship in this area starting in April 2022, you'll read here as of October 2021
Trainee IT
The different IT areas within the group includes all facets there are in IT.
From creation of system concepts for internal and external customers as well as the realization and implementation of agreed system concepts, implementing projects as well as the support, running and further development of the system landscape.
Which division will offer a traineeship in this area starting in April 2022, you'll read here as of October 2021
Trainee Sales
This area comprises all sales activities to win and care for our customers. Here, a strong customer focus and professionalism are important.
Which division will offer a traineeship in this area starting in April 2022, you'll read here as of October 2021
Trainee Marketing
We live in a constantly changing world, facing new challenges every day. We operate in a dynamic environment and compete on a global scale with various competitors. Our strong global brand is the perfect vehicle to navigate successfully through the challenges ahead, especially in a service industry.
Finding, addressing and winning new customers is an important aspect. The aim behind this is to increase sales. Accordingly, marketing is always associated with analysis, planning, implementation and control of corporate activities.
Here, different channels and approaches are used. Whether brand management, worldwide advertising campaigns, partnerships with sports and cultural organizations or events. This covers the entire spectrum of marketing and communication.
Which division will offer a traineeship in this area starting in April 2022, you'll read here as of October 2021.
Trainee Operations
This area covers all strategic and operational activities of our transport and logistics business. Key elements of success in this business include a high degree of standardization and continuously high process quality.
Which division will offer a traineeship in this area starting in April 2022, you'll read here as of October 2021
Application process
Our application process is transparent and easy-to-understand, so you'll always know where you are.
Online application
Online assessment
Telephone interview
Recruiting Day
Job offer
Online application
To apply for our trainee program, use the "APPLY HERE" buttons on this page and select your preferred GROW vacancy. There you will find detailed information and the button for the final application. Now fill out the application form and upload your documents (cover letter, CV, certificates). Our recommendation as a file format is PDF. Once we receive your application, we will send you a confirmation email.
Online assessment
If your CV awakens our interest, you will be invited to an online assessment. You have 14 days to complete the test, the test takes about 45-60 minutes.
Among other things, it deals with problem-solving ability, reasoning, etc.
Telephone interview
If your results from the online assessment convinced us, we would like to get a personal impression. This happens in a telephone interview with our recruiting colleagues.
This interview takes about 30-45 minutes.
Recruiting Day
If you convinced in all steps of the process so far and are also in the shortlist for the department, you will receive an invitation from us for our recruiting day in Bonn. The duration of the recruiting day is 1 day. Here you will get to know our company and your future manager in person. And we too can get a more accurate picture of you, your strengths and your potential and see if you are the right fit.
Job offer
At the end of the 1 day recruiting day we make our decision who will start as a GROW graduate in April or October. This decision will be communicated to you within an appreciative and detailed feedback conversation. If you have convinced, you will receive here the basic conditions, as well as further information about the next steps.
Testimonials
Our takeover ratio is way over 90%. This testifies to the success of our program - not only do we want to keep our graduates, the graduates also want to stay with us. Our nearly 400 alumni can be found in all possible positions, divisions and even countries within the group. We offer the start and the possibilities. Career is what you make of it!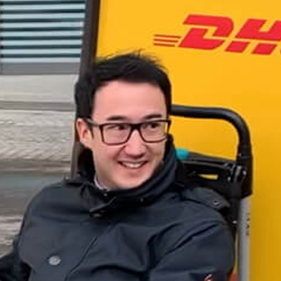 Philipp-Akira
GROW Alumnus: "As a trainee, I had the project responsibility for operational changes that help everyone who awaits a parcel. As an alumnus of the GROW graduate program, I can look back on a varied and instructive period. I can now use the accumulated knowledge in my new role as Lean Manager and help my operational side to become even better."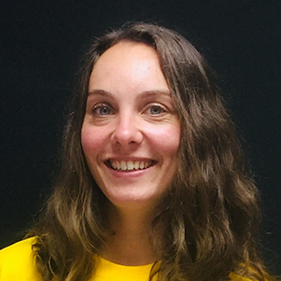 Sarah
GROWie: "The GROW program gave me an insight into various business units within DPDHL and also allowed me to have my exchange phase in Costa Rica, where I could improve my Spanish skills. As I was able to get to know different business areas, figured out where my strengths and interests lie, and ultimately decided where I see myself in the group in the long term."
Annemarie
GROW Alumna: "I started as a Sales GROW graduate in October 2017, during the program I gained valuable experience for my future working life within DPDHL. During the 18 months I was challenged in various ways but also received great support so that I could develop and extend my own interests and strengths."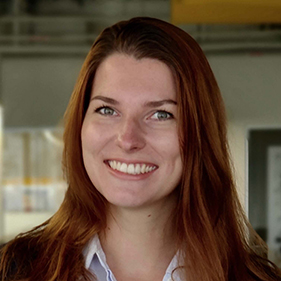 Ann-Christin
GROWie: "The biggest advantage of the GROW Trainee program is that you are part of a network right from the start. This makes it easy to socialize and get to know more areas than just your own. The diversity of the divisions makes it possible to learn a lot during the different phases and to explore one's own interests. For applicants who are prepared to take on challenges and respond flexibly to changes, DPDHL offers fantastic opportunities for a versatile career!"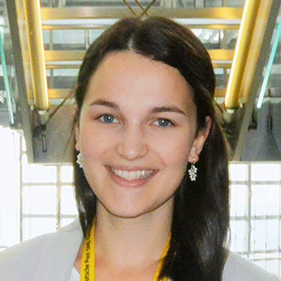 Marie
GROWie: "I chose the GROW program because of the focus on personal development, the international working environment and the opportunity to gain insights in different business areas and teams. My expectations have been fulfilled in every respect."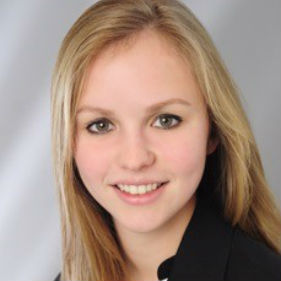 Franziska
GROWie: "My expectations have been more than fulfilled: I work with people from various countries and cultures every day and even traveled to Singapore and Hong Kong within my first year. I had the chance to work on strategic as well as operational topics both for the corporate team in the headquarter as well as a business unit abroad."
FAQ
How does this graduate program differ from direct entry?
GROW is a development program for graduates and young professionals, where you can get to know different departments or divisions, learn about various business sectors and areas - and thus can decide what really suits you.
In addition, the GROW graduate program allows you to optimally build up a broad network within the group, of course through your fellow GROW colleagues, at joint events (such as kick-off or workshops where all age groups can participate), at the regular GROW lunches or through your sponsor.
A training curriculum, mentoring by an executive and the opportunity for individual career counseling additionally support you in your professional development.
This is in contrast to direct entry where you commit yourself to a specific area of the company from the very beginning.
How much will I earn as a graduate on the GROW Program?
As a GROW graduate the yearly salary is up to 45,500 EUR.
Is the GROW Trainee Program offered in countries aside from Germany?
Does the GROW Program include work in another country?
When applying for the program, you can choose between two different tracks: national or international. The national GROW Program is conducted solely in Germany. The international GROW Program includes a stay of 3 months in one of our worldwide locations. Apart from that, the concept and schedule of the programs are the same.
Is there a maximum age for applicants?
The GROW Program is designed for university graduates and people just starting their professional careers. There is no specific age limit.