For Career Starters
GROW is an international program for high-flying graduates and young professionals. Throughout the course of this 18-month program based in Germany, you'll experience new challenges, exciting opportunities, the chance to build your network and, potentially, international assignments.
Do you want to GROW with us?
Once the program is complete, you'll be ready to assume responsibility-filled positions at Deutsche Post DHL Group – and help lead us into the future.
For intake October 2019 we're afraid the application phase already ended. If you are interested in starting the program with us in April 2020 applications are possible from October on. You'll find more information on this page in due time.
What you'll need
We look for candidates with a combination of strong academic performance, relevant professional experience and compelling personal qualities.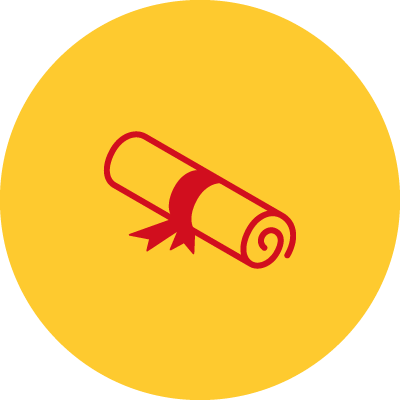 Academic
Above average grades
Graduating before start of program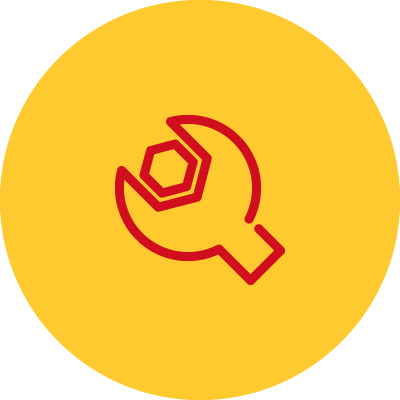 Professional Experience
Internship, apprenticeship or initial professional experience
Strong German skills (national program)
Excellent English skills (international program)
Experience of living abroad (international program)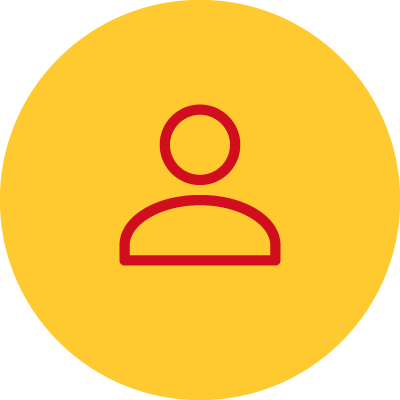 Personal
Persuasive communication skills
A true team player
Adapts to change and new challenges
Able to think both analytically and conceptually
Program Schedule
From the day you join, we'll look after your development and ensure you have everything you need to succeed. Here's a taster.
Central introduction – 2 days
During our kick-off event, you'll get to meet with other graduates on the program as well as with GROW alumni. You'll also learn about our corporate values and objectives, not to mention the different divisions of Deutsche Post DHL Group.
In Bonn you will start your graduate program with up to twenty further trainees at the same time. You will also get to know your buddy from another GROW vintage, who will be looking after you for the duration of the program.
Local introduction – 3.5 weeks
Once you've learned about our organization as a whole, you'll enjoy an in-depth introduction to your specialization area. You'll also visit some of our operational units, such as a "Briefzentrum" or our warehouses.
First program phase – 7 months
During this phase, you'll carry out a project in your specialization area. You'll receive support and guidance from an experienced project manager, and you'll also undertake the first of your training units: basic consulting skills.
Second program phase (Transfer phase) – 3 months
During the second phase of the program, you'll explore various work areas and cultures. If you're part of the international program, you'll experience project work in another country, division or specialization area (or potentially all three). If you're part of the national program, you'll experience an assignment in another division and/or specialization area within Germany. Regardless of which program you're part of, you'll undertake your second training unit: process improvement methodology (First Choice).
Third program phase – 7 months
During the third phase of the program, you'll work on another comprehensive project in your area of specialization. You'll also prepare for transferring into your future role, and receive individual training.
Functional Areas
Your personal graduate program will begin with an important decision: which functional area fits best with your CV, abilities, interests and professional goals?
Business Development / Strategy
The functional area Business Development and Strategy comprises different strategic topics of group wide or divisional relevance. Those topics range from strategic initiatives to identification, development and integration of new business areas and services.
They are in charge of developing and continuously improving the divisions strategy. They regularly monitor and analyze trends and market developments to identify implications on it's position and performance. In response, they identify opportunities for the business and propose adjustments to the portfolio.
Which division will offer a trainee ship in this area starting in April 2020, you'll read here in October 2019.
Corporate Functions
The functional area "Corporate Functions" comprises various functions, activities and initiatives which are of Group-wide relevance. Aims are to reduce costs, increase efficiency through scale, and boost service quality and to further support the strategic key initiatives of DPDHL and each Division.
Our Service Lines work for the success of our Business Partners and focus on value contribution, efficiencies, service quality & compliance across the Group
Legal Services
Insurance & Risk Management
Corporate Procurement
Fleet Management
Finance & HR Services
IT Services
Corporate Real Estate
DHL Consulting
Which division will offer a trainee ship in this area starting in April 2020, you'll read here in October 2019.
Finance
This area lays the foundation for the successful management of the company.
The Corporate Finance Departments hold key governing and global Finance responsibilities for the Group. The Divisional Finance organizations are dedicated to their respective division and manage the entire scope of Finance responsibilities.
Timely, high-quality information ensures transparency and makes a proactive contribution to the company's success. Furthermore accounting and reporting systems are developed and run in this area.
Which division will offer a trainee ship in this area starting in April 2020, you'll read here in October 2019.
Human Resources
This area serves as the strategic partner for the divisions and supports them in the areas of personnel processes, personnel development, compensation, labor law and personnel controlling. Herewith,the area of HR strongly contributes to the goals of our strategy 2020 "Focus.Connect.Grow." Within HR, we want to make a significant contribution to our company´s business success. As a service company in the service industry with the aspiration of being employer of choice, provider of choice and investment of choice, we have to focus on world class HR services and world class HR capabilities.
Which division will offer a trainee ship in this area starting in April 2020, you'll read here in October 2019.
Project Management IT
Among others, this area covers the following functions: The creation of system concepts for internal and external clients, the development and deployment of defined system concepts as part of project execution, and follow-up support as well as modification of the system landscape.
Which division will offer a trainee ship in this area starting in April 2020, you'll read here in October 2019.
Sales
This area comprises all sales activities to win and care for our customers. Here, a strong customer focus and professionalism are important.
Which division will offer a trainee ship in this area starting in April 2020, you'll read here in October 2019.
Marketing
This area comprises the development of products and services, marketing concepts and all activities to ensure a successful commercialization of our services. Here, a strong customer focus and professionalism are important.
Marketing is the process of teaching (new and existing) consumers why they should choose our products and services over those of our competitors. We live in a constantly changing world, facing new challenges every day. We operate in a dynamic environment and compete on a global scale with various competitors. Our strong global brand is the perfect vehicle to navigate successfully through the challenges. Marketing strengthens the brand through strategic brand management, global advertising campaigns and logistics partnerships with leading sport- and cultural organizations and events. Brand measurement helps us monitor the performance of our brand in the markets, whilst activating it as a strategic asset.
Which division will offer a trainee ship in this area starting in April 2020, you'll read here in October 2019.
Operations
This area covers all strategic and operational activities of our transport and logistics business. Key elements of success in this business include a high degree of standardization and continuously high process quality.
Which division will offer a trainee ship in this area starting in April 2020, you'll read here in October 2019.
Application process
Our application process is transparent and easy-to-understand, so you'll always know where you are.
Online application
Online assessment
Telephone interview
Recruiting Day
Job offer
Online application
To apply to the GROW Program, the first thing you need to do is fill out an application form. You'll also need to provide your university transcripts, CV and letters of recommendation from any internships or other roles you've done. Ideally, these documents should be in pdf file format. Once we receive your application, we will send you a confirmation email.
From now on you have the possibility to register for the GROW Program before the application period starts.
Online assessment
Takes place after the online application
If we think you'd be a good fit, we'll invite you to take an online assessment.
The test lasts around 60 minutes.
Telephone interview
Assuming you make it successfully through the first two stages, we'll invite you to participate in a telephone interview.
The interview lasts around 45-60 minutes.
Recruiting Day
If the telephone interview goes well and no issues arise when screening your documents, we'll invite you to an assessment center. This will give us a chance to analyse your strengths and your potential, and determine whether you are right for our graduate program. You'll also get to meet other applicants and potential managers.
Job offer
Once we've finished assessing everyone, we'll make our decisions. If we think you're the kind of person who can thrive with us, we'll offer you a job before the assessment centre is out. Once you sign the contract, we'll then warmly welcome you to the program.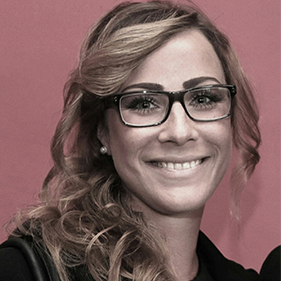 Kathleen
The GROW graduate program gave me the perfect opportunity to enter a new working world and embrace a completely different sector.
Martin
You quickly develop a large network, which gives you many opportunities to work internationally. Bonn… Miami… Thailand…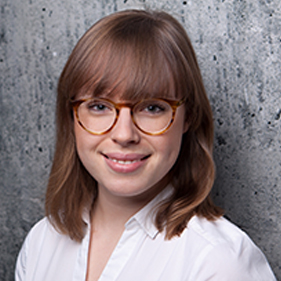 Jenny
As a GROW graduate you have the unique opportunity to get to know different business areas in a short period of time. As a result of the frequent job rotation, the company helps you to build up a company-wide network, which is a valuable basis for your future career.
FAQs
How does this graduate program differ from direct entry?
GROW is a development program for graduates and young professionals that enables them to learn about various business sectors. Through the many events of the program, such as the joint kick-off, you can quickly build up a cross-divisional and cross-functional network. A set of training and individual career counseling helps you with your development. This is in contrast to direct entry where you commit yourself to a specific area of the company from the very beginning.
How much will I earn as a graduate on the GROW Program?
The current salary is 46,500 EUR.
Is the GROW Trainee Program offered in countries aside from Germany?
Does the GROW Program include work in another country?
When applying for the program, you can choose between two different tracks: national or international. The national GROW Program is conducted solely in Germany. The international GROW Program includes a stay of 3 months in one of our worldwide locations. Apart from that, the concept and schedule of the programs are the same.
Is there a maximum age for applicants?
The GROW Program is designed for university graduates and people just starting their professional careers. There is no specific age limit.
GROW Program Sections