The logistics industry and data science were made for each other - and, at Deutsche Post DHL Group, we are serious about it.
Join our
journey
We employ over half a million people around the globe across postal services, international express delivery, forwarding and contract logistics. Not surprisingly, our activities generate a lot of data. We believe that our data is the key to unlocking untapped potential in our company – and we are looking for ambitious data scientists and data engineers that can help us enable our digital transformation journey.
Machine learning, mathematical optimization and data engineering are our domains. If you would like to know more about us, check out the information below – and don't hesitate to give us a call. We are always happy to answer any questions you may have.
Predictive Analytics
Prescriptive Analytics
Routing Optimization
Predictive Analytics
We love employing machine learning to give our business a glimpse of the future. What is the warehouse demand next month? At what time will shipments be delivered? Is a particular customer likely to change to a competitor? The questions we get from our business are challenging – and their requirements are ever-changing. The variation in the problems that we solve for our business is also one of the key reasons why our data scientists must be comfortable with time-series forecasting, classification and statistical analysis.
Forecasting Letter and Parcel Volumes
As the national postal service for Germany, last year, we delivered 4.6 million parcels and 59 million letters per working day. Accurately forecasting these volumes is difficult but also crucial for our business. Previously, our letter and parcel business was forecasting their volumes based on human input only. Because of the expertise of our colleagues in the business, their forecasts were generally quite accurate; however, by employing machine learning, and combining this with the knowledge of our business colleagues, we made significant improvements to their forecasts.
Prescriptive Analytics
Prescriptive analytics is the natural successor to predictive analytics. When we perform predictive analytics, it is (not surprisingly) to tell something about the future. After we have generated insights from our predictive models, we typically venture into prescriptive analytics to help our business partners make the most of this information.
Staff Scheduling
In the earlier predictive analytics example, we first helped the business to forecast volumes using machine learning. With this information, we worked closely with the business to create a prescriptive staff scheduling algorithm to optimize the working schedules for our colleagues in the distribution centers. Thus, the volume forecast helped to meet several objectives for our business.
Routing Optimization
As the biggest logistics company in the world, we can also boast one of the most extensive transportation network in the world. However, size comes at the expense of complexity and our data scientists play a significant role in ensuring that shipments are transported both timely and efficiently. Delivering logistics services requires much more information than just point A for pick-up and point B for delivery. What is the most efficient route? Do we optimize on time or cost? What mode of transport should we use? From where should we fly? How do we consolidate? These are just a fraction of the questions we are expected to solve.
Optimizing deliveries
Think back to our previous examples in predictive and prescriptive analytics. We have forecasted the incoming volume of letters and parcels; we have optimized the staff working on-site, now it's time to deliver. While our previous exercises generated significant value to the business – the delivery of letters and parcels is of utmost importance to any logistics company. The natural next step was therefore for our operations research colleagues to optimize the routing of our delivery personnel to ensure that the whole process is as efficient as possible. The Traveling salesperson problem is omnipresent in logistics and we are always looking for talented operations researchers to optimize our routing.
The DPDHL Data Science
Organization
The data analytics teams at DPDHL are organized dynamically. In corporate, the Center of Excellence is responsible for divisional and cross-divisional end-to-end projects, training, recruitment and information exchange. In addition to the Center of Excellence, our business units have their own Data Scientists focusing on their specific challenges. An exchange of ideas and manpower between the Center of Excellence and the business units is common and highly encouraged. In fact, we often see projects that originate in the Center of Excellence move to the business units and vice versa. What is important to us is that we create the best analytics solutions for DPDHL.
To ensure that our projects, regardless of their origin, can be scaled from pilot to production, we have a close working relationship between our data scientists and our data engineers.
Corporate Data Lake
Data is an asset – and, in DPDHL Group, we consider data to be as important an asset as our hubs, planes and trucks. It is imperative for us that all data scientists in the Group have access to data from a reliable and easy to reach source. Our corporate big data infrastructure, more colloquially known as our Data Lake, is currently under implementation – so if you are a data engineer looking for an exceptional opportunity, this is it. We aim to enable our data scientists to deploy their big data and machine learning solutions, with a single click, without worrying about scalability.
Our Tools
At DPDHL, we evaluate each of our projects individually and select the best set of tools that can help us solve the business problems we are facing. These tools can be varying from small open source libraries to large commercial products. Some of our most frequently used tools can be found below:
Programming Languages
Machine learning

Scikit-Learn
Tensorflow
Keras

Operations Research
Business Intelligence

Tableau
Qlik Sense
PowerBI

Big data

Spark (incl. Streaming)
HDFS
Hive
Kafka
Our Working
Environment
Diversity
As a group committed to diversity, data scientists and engineers from all backgrounds and different skill sets bring their expertise to our data science teams. Our international teams consist of physicists, statisticians, natural scientists, computer scientists and engineers from various fields. Each individual brings his or her own expertise to team, to come up with the best solutions.
Data Science Community
DPDHL Group employs many data scientists among divisions and global locations and we prioritize collaboration across all our divisions and location. We arrange community gatherings such as our regional Lunch and Learn meetings, where our scientists share project experiences, and our annual Data Science Day, where our data scientists get together in Bonn for a full day of internal and external presentations and information exchange. For more academic endeavors, some data scientists have frequent meetings in our Data Science Journal Club, where the topic is cutting-edge data science research.
External Collaborations
In addition to our internal community, we also have ties with external data science communities. We do occasional exchanges with the data science departments of other companies on methods and use cases. We also share our knowledge in public events like regional meet-ups.
Do you have an innovative idea for your data science thesis that relates to data analytics and the logistics industry? Then we look forward to hearing about it. We do occasionally have students working on their theses on-premise.
Continuous Learning
In this challenging world of competition, our data scientists are in full control of their own development – with the sparring and mentorship of our data science colleagues. We give all new joiners continuous onboarding sessions to learn about our past projects – from a business and technical perspective. To keep up with the latest advancements in both literature and technology, our teams participate in workshops and seminars all around the world. Furthermore, we conduct regular internal trainings and participate in external trainings where we see a need for improvement. It is absolutely vital for us that our data scientists and engineers continue to learn – for the sake of themselves and our company.
Our
Application

Process

We know that as a Data Scientist it might be hard to estimate your day-to-day tasks when you are applying for a position. That is why our interview process is designed to give you a glimpse of what we do, while understanding your capabilities and making sure we find the best matching position to you within the DPDHL Group.
Application
Telephone Interview
Interview Day
Application
Telephone Interview
Telephone Interview: We introduce our company to you and let you introduce yourself. After a thorough talk about your CV, we walk you through one of our real-life use-cases and assess your business understanding and technical capabilities. Feel free to jump in with lots of questions!
Interview Day
Interview Day: A half-day journey in the Post Tower (or sometimes on Skype) to walk you through even more real-life projects. In your 2 or 3 interviews you meet more people from our teams and business partners, and have plenty of time to learn more about the group and/or target position(s).
To be completely honest, the most important things to use are not "where do you see yourself in 5 years?", "what kind of music do you listen to?" or even "why should we hire you?"
We know that, 5 years from now, most data scientist want to work on even more challenging tasks – and some might even want to take over a leadership role. What is important to us is that we can help you develop in your desired direction.
We believe that a different taste in music brings diversity to our team – but that it's unlikely to be an indicator of your competency with Data Science.
Finally, we assume that you wouldn't be here in the first place; if you thought we shouldn't hire you. :)
However, we might be asking you questions like:
What data-science projects would you want to pursue in DPDHL if you were given all resources you need?
What is your favourite machine learning model – and why?
How can you explain your thesis to a non-data scientist?
How do you make sure your model gets into day-to-day use within our warehouses?
How do you convince a transportation manager to use your model?
Data Scientists @ Deutsche Post DHL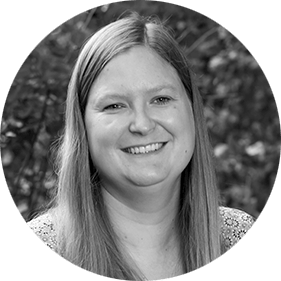 Anja
Data scientist
BSc Cognitive Science, M.Sc. Statistics
I love generating ideas on how to solve business problems with data analytics and that is exactly what we do at DPDHL. The types of data we use and the business problems we tackle are very diverse so every project is a new and exciting challenge.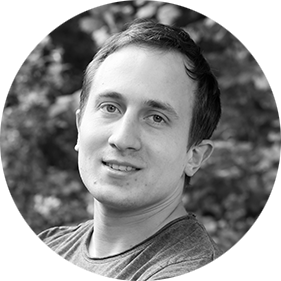 André
Data Scientist – Operations Research
PhD Mathematical Optimization
We are confronted with a variety of difficult problems for which no standard solution exists. To effectively tackle these problems we have to combine different methods, which we may already be familiar with – or that we have to learn by doing research. I really enjoy this challenging work, which requires a lot of creativity.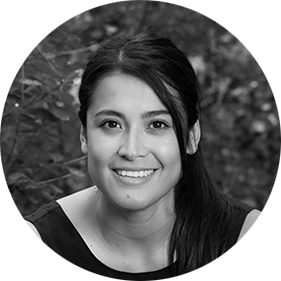 Gabriela
Data Scientist
MSc Data Mining and Knowledge Management
The excitement in Data Science at DPDHL is in the diverse and interesting topics that we drive, the opportunity to collaborate with amazing colleagues, the openness towards new technologies and approaches, and the support provided during the whole project journey.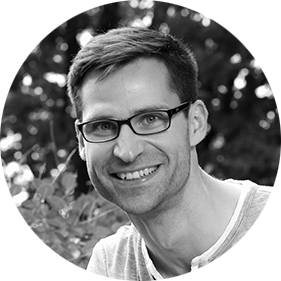 Fabian
Data Scientist
PhD Geoinformatics
I really enjoy working in Data science at DPDHL because we get to work on exciting and meaningful projects using comprehensive datasets. I am also delighted about the great exchange of knowledge within the DPDHL Data Science community.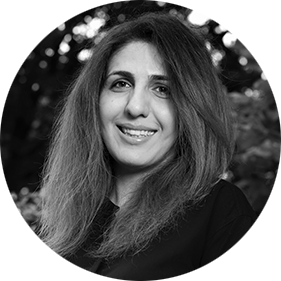 Sepideh
Data Scientist
MSc Computer Science – Intelligent Systems
I love building machine learning solutions for real-world applications. At DPDHL I get the chance to work on a variety of interesting problems that could be tackled by AI and that have a direct impact on our business processes.
Thomas
Data Scientist – Operations Research
MSc Computer Science, PhD Computer Science
Working at DPDHL allows me to solve real problems and to immediately observe the effect of my solutions. I learn something new every day and, what I find especially cool, is the combination of data science and optimization.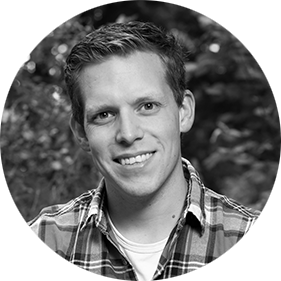 Stefan
Data Science – Team Lead
Diploma Business Mathematics with major in mathematical optimization
The projects and data science problems we face are both challenging and diverse; as a consequence, I learn something new every day while we generate a measurable impact for the business. The impact of our projects truly enables us to play an important role in the digital transformation of our company. All this happens while having fun at work with colleagues from different cultural and professional backgrounds.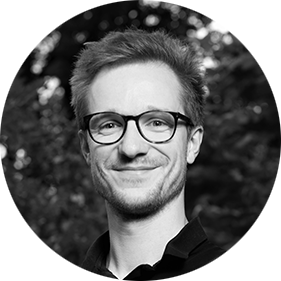 Felix
Data Scientist
PhD Physics
As a Data Scientist at DPDHL I enjoy working on a vast range of exciting topics from various business areas with an immediate and tangible impact, while constantly learning and developing. On top, doing so within a team of curious and great personalities is especially rewarding.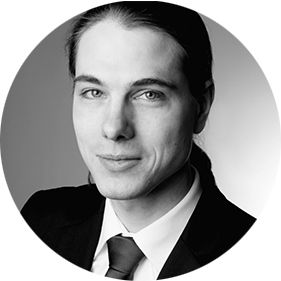 Stephan
Data Science Lead @ DHL Global Forwarding
Diploma Mathematics
The variety of data at DPDHL is amazing; especially the operational data: Timestamps, geocodes, flight and sailing schedules. You can really see how data science makes a tangible impact on our business: by optimizing routings, increasing utilization or improving customer satisfaction.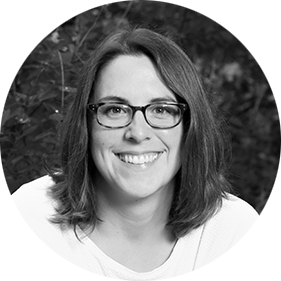 Katrin
Head of Department, Center of Excellence
Diploma Industrial Engineering
Working on Data Science at DPDHL allows me to combine my two passions of Data Analytics and logistics, while at the same time generating a visible business impact. I believe that by building up these important capabilities within DPDHL, we are on the frontline to preparing our company for the digital future. Personally, I enjoy guiding and developing our Data Scientists in a business environment, striking the right balance of sophisticated analytical approaches and output orientation.
Contact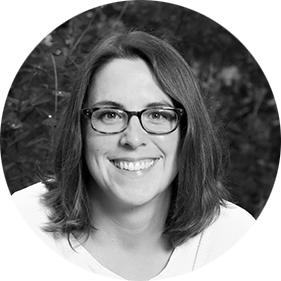 Katrin
Head of Department
Email: katrin.koenig@dpdhl.com
Phone: (+49) 228 1896 3374
Data Science Sections